Welcome To WPDude.com
My name is Neil Matthews and I'm the owner and principal consultant of WPDude.com.
 I live in Newcastle, a small town in the north east of England, with my wife and two kids. From there I run WPDude a small web development consultancy specialising in supporting WordPress based websites.  I offer WordPress technical support services to people needing some help with their blog.
I work with clients from all over the world, WordPress has allowed me to be location independent, I can happily say I have clients from every continent except Antarctica.
I have a small team that helps me deliver on-going maintenance to my clients sites through our WP Insure program.
The blog attached to WPDude is designed to help other WordPress bloggers to get the best out of the platform and to make their sites as cool as possible.
I have been working in IT for more years than I care to remember, and I have spent the last eight years  specialising in blogging platforms, in particular the WordPress platform.
Oh and by the way I'm not a dude, I'm 45, but a 6 letter domain name is so hard to come by nowadays so I had to jump at it.
Here is a picture of me looking moody and interesting: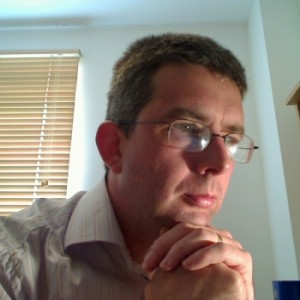 Want To Chat?
If you have any questions or queries please click the live chat bottom right, if I'm online I would love to chat.
Need Help With Your WordPress Site?
Get a no obligation quote to fix your WordPress problem..