Hi, I'm Neil Matthews the person behind the name WP Dude
I don't like writing about myself in the third person so I will tell you all about me as if we were having a chat.
My name is Neil Matthews I live in Newcastle, a small town in the north east of England, with my wife and two kids.
From there I run this blog helping other WordPress bloggers to get the best out of the platform and to make their sites as cool as possible.  I have been working in IT for more years than I care to remember, and  I have spent the last few years specialising in blogging platforms, in particular the WordPress platform.  I love blogging and all it can give to people.  I would even go as far as to call myself an evangelist about WordPress.  I love the way it has been developed to allow people to write and distribute their work without the need for editors and control imposed by traditional media.
Oh and by the way I'm not a dude, I'm 41, but a 6 letter domain name is so hard to come by nowadays so I had to jump at it.
My team and I  offer wordpress support services to people needing some help with their blog, I am looking to attract people writing quality blogs on interesting topics who need a little assistance on the technical side of their project, so scammers, scrappers spammers and spanners need not apply.
Here is a picture of me looking moody and interesting: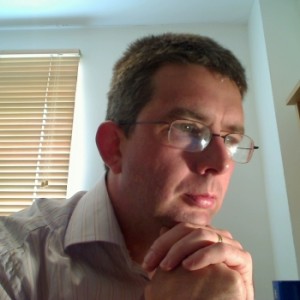 Cyber Stalk Me
You can cyber stalk me at these locations